You would like to buy or sell the below mentioned products, please contact us to identify the best solution for you.
Image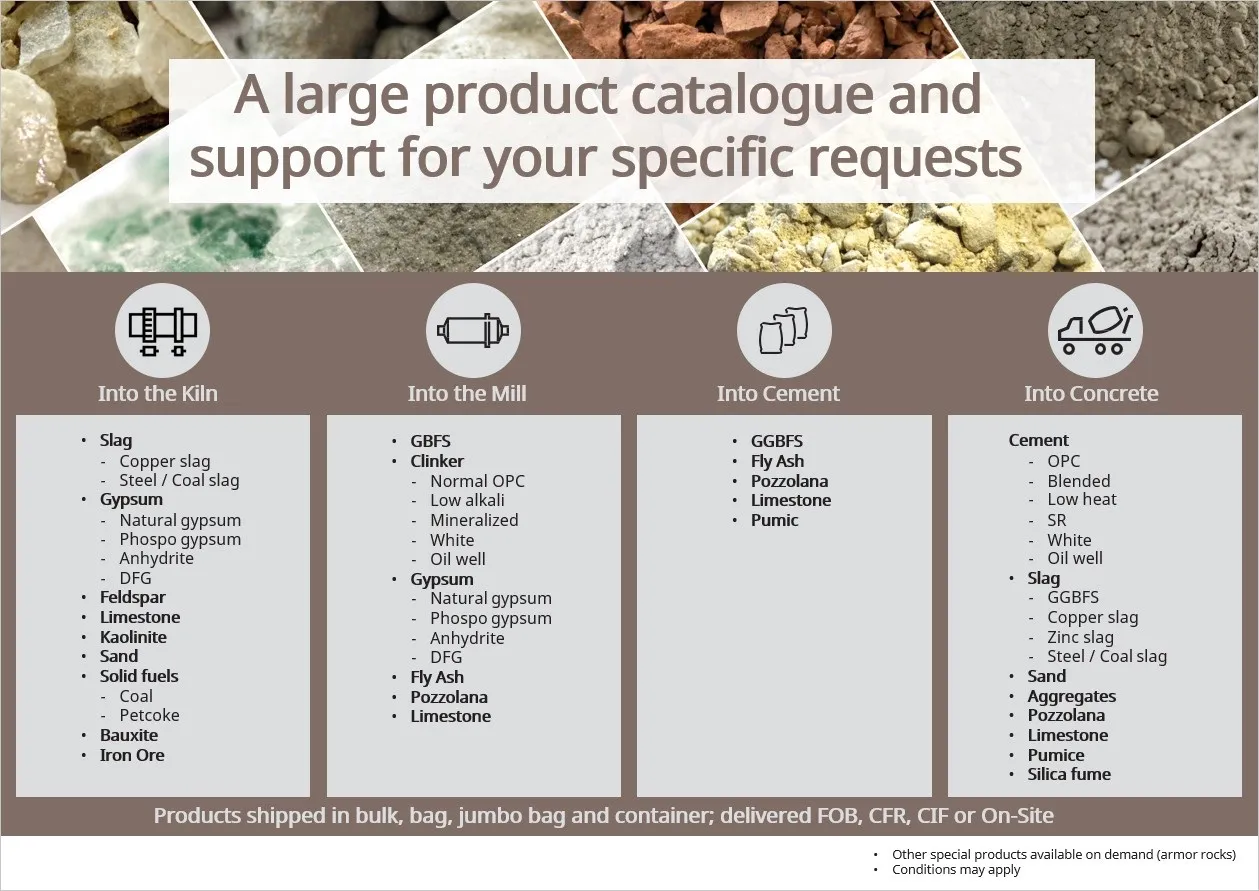 Quality management at Holcim Trading goes beyond delivering consistent quality to our customers. Our extensive network combined with advanced product expertise puts us in a unique position to identify which product best matches our customer needs.
Our trading teams around the globe are looking forward to support you.